"

Feel confident that you're getting the right attorney for your case.

"

-Attorney Robert Shapiro
Founder
TOO MANY LAWYERS... WHO SHOULD I TRUST?
We started RightCounsel.com with a simple mission – to help you find an attorney who is 100% committed to you and your case. By combining technology with one-on-one consultations, we'll recommend attorneys who have expertise in your specific situation. Throughout the process, we'll stand by you to help resolve any issues you may have with the attorney.
Attorneys Who Are Right For Your Case
We only select attorneys who have been thoroughly vetted by judges, academics and their peers. They're more than just experienced – they're masters of their craft, with a proven track record of winning. No one can pay to be part of our network.
Putting Your Interests First
Our service is free for you because we get paid by the attorneys.  But we only get paid if you win, so we're invested in getting you the best possible result.  By law, attorneys cannot charge you more when you go through our service.
Our Team
Robert Shapiro
Co-Founder
Robert Shapiro is an internationally renowned trial attorney. He assembled the legal "dream team" in the OJ Simpson trial. He also co-founded LegalZoom.
Brian Right Liu
Co-Founder
Attorney Brian Right Liu leads the RightCounsel team and manages all aspects of the firm. Prior to starting RightCounsel, he was Co-Founder and CEO of LegalZoom.
Arya Firoozmand
Co-Founder
Attorney Arya Firoozmand leads our customer experience team and oversees product innovation. Before starting RightCounsel, he was an insurance bad faith litigator.
Bar Admission
California
District of Columbia
Michigan
Curt Brown
Co-Founder
Attorney Curt Brown heads our legal compliance team. Prior to RightCounsel, he was an attorney at Irell & Manella. He was named Pro Bono Attorney of the Year by USC Law School.
Bar Admission
California
District of Columbia
Illinois
Michigan
Washington
Advisory Council
Howard Miller
Mr. Miller formerly served as President of the State Bar of California and Professor at USC Gould School of Law. He is currently a Chartered Arbitrator.
Bar Admission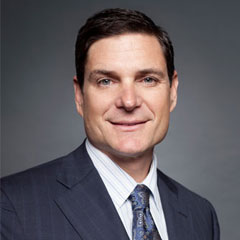 Hon. Peter Polos
Judge Polos spent eight years as a Superior Court Judge in Orange County, California. He presided on over 250 trials during his five years on the bench.
Bar Admission
Brian Lee
Brian Lee co-founded LegalZoom.com, ShoeDazzle.com, and The Honest Company. Before his startup career, he was an attorney with Skadden Arps.
Bar Admission
Tom Girardi
Tom Girardi is a member of the Trial Lawyer Hall of Fame. He was the real-life lawyer behind the Erin Brockovich case.
Bar Admission
Robert Scott
Mr. Scott specializes in insurance bad faith law. He served as member of the State Bar's Committee on Group Insurance Programs.
Bar Admission
Eddie Hartman
Edward Hartman is a member of the faculty at Stanford Law School and formerly at Yale. He is also a co-founder of LegalZoom.com.
Bar Admission
Thomas Dunlap
Thomas Dunlap is a Washington D.C., and Virginia SuperLawyer focusing his practice on litigation and business contract disputes.
Bar Admission
Virginia
Washington, D.C.
Maryland
Colorado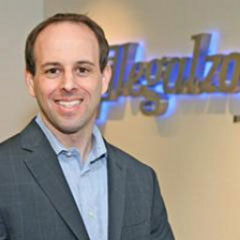 Ken Friedman
Ken Friedman is the Vice President of Legal and Government Affairs at LegalZoom.com, where he is responsible for risk management, government relations, and more.
Bar Admission
Alexis Kokkinos
Alexis is a litigation attorney focusing on litigation and family law. Prior to litigating she worked as an In-House Counsel and Business Development Manager. Alexis is also a Peace Corps alum where she volunteered in Belize and also worked for the Navy JAG.
Bar Admission
About RightCounsel
RightCounsel, PC, doing business as the Liu Law Firm or Brian Right Liu Law Firm, is a law firm dedicated to helping you get the right attorney for your specific situation. We serve clients from various states throughout the country.

Our head office is located at 6430 W. Sunset Blvd, 6th floor, Los Angeles, CA 90028. Our attorneys are admitted in Arizona, Colorado, California, District of Columbia, Florida, Illinois, Oklahoma, Nevada, New York and Texas.