Designed to Find Attorneys That Complement You
We want you to find an attorney you can really count on. That's why we analyze 32 unique Right Attorney FactorsSM to connect people with attorneys that they can trust.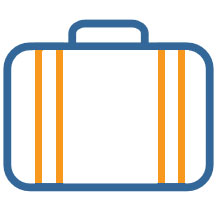 Case Characteristics
From getting the basics of your situation, to understanding the severity and complexity of the legal issues at play, we'll analyze the details of your specific case to find you the right attorney.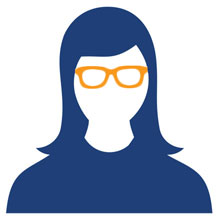 Personal Preferences
We want you to be comfortable with your attorney, so we take into account your location, technical ability, and linguistic needs to find an attorney that you'll work well with.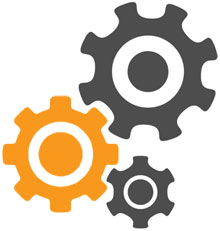 Attorney Compatibility
Whether you prefer a more aggressive attorney, or an attorney that provides a little more care and compassion, we'll match you with a lawyer that has the characteristics you look for in an attorney.
"RightCounsel makes it easy to find a great lawyer you can count on. That's our promise to you." Merging the best of people and technology
Combining Robert Shapiro's 40 years of experience putting together world-class legal teams, with Brian Liu's 18 years of experience co-founding LegalZoom, RightCounsel developed its unique 32 factor system to match you with an attorney you can count on.
As heard on: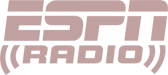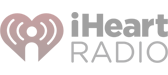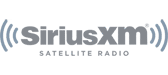 Join the thousands
Get the right attorney
"Very easy to use, just reached out to them and they got me in touch with a great attorney. Had no idea who to go to without them. Definitely recommend."

January 30, 2018

"You guys found me a great lawyer, thank you! I had a terrible situation at work where I was being harassed. I'm in the staffing industry, and most of the recruiters are men and they would constantly be making sexual innuendos towards me in the office. Basically treating the place like it..."

read more

January 30, 2018

"You guys found me a great lawyer, thank you! I had a terrible situation at work where I was being harassed. I'm in the staffing industry, and most of the recruiters are men and they would constantly be making sexual innuendos towards me in the office. Basically treating the place like it was a locker room (it's not, it's an office!!) They would make the comments directly in front of me and one other female employee. The crazy thing was that the boss is a woman and she not only didn't care about this, she seemed to encourage it. When I complained her response to me was "take to HR" and that was a joke because she WAS HR.

I couldn't take it anymore and quit, but I left a lot of commission on the table. We're fighting it out now but I'm hopeful that my lawyer will get me what I deserve and clean the place up so it never happens to anyone else."

January 30, 2018

"Excellent, professional, and efficient service from a team that really cares about getting a positive result for clients. I can't recommend them highly enough."

January 24, 2018

"I love everyone here. Great staff, friendly and very patient with people like me that hate lawyers. Lol..... they made my 1st appointment easy and made me feel comfortable. My lawyer, for explaining everything and making sure I feel comfortable. Thumbs up on that! Thank you so much for..."

read more

January 8, 2018

"I love everyone here. Great staff, friendly and very patient with people like me that hate lawyers. Lol..... they made my 1st appointment easy and made me feel comfortable. My lawyer, for explaining everything and making sure I feel comfortable. Thumbs up on that! Thank you so much for bringing back my smile. My fear of driving again is gone. Make sure to talk to them and they help you with finances. Again, Thank you so much, you guys rock!!!"

January 8, 2018

"My family knows Bob, so I called Right Counsel after I accidentally put my hand through glass and hurt it pretty bad. The doctor who "fixed" my hand wasn't an experienced micro surgeon and made it even worse. Now I've got to deal with a long recovery and my hand may never be the same..."

read more

December 5, 2017

"My family knows Bob, so I called Right Counsel after I accidentally put my hand through glass and hurt it pretty bad. The doctor who "fixed" my hand wasn't an experienced micro surgeon and made it even worse. Now I've got to deal with a long recovery and my hand may never be the same. It was hard trying to find a lawyer to take my case because so many were afraid to go after this very famous hospital in LA (which I won't name but you can guess) but they found someone who did. Thank you Bob and team!"

December 5, 2017

"I tried your service after I called other lawyers who could not help me. You called me back right away, which I was not expecting. You were extremely helpful and polite. Even though you didn't have a lawyer for me, I thought you tried harder than the others."

December 22, 2017

"I was very satisfied with the lawyer they recommended for my case. I tripped at a hotel sidewalk, there was an unmarked obstacle and twisted my ankle badly. Luckily no surgery but I was in a wheelchair for 2 weeks. I was satisfied with the result, the hotel apologized and the lawyer settled it quickly..."

read more

November 3, 2017

"I was very satisfied with the lawyer they recommended for my case. I tripped at a hotel sidewalk, there was an unmarked obstacle and twisted my ankle badly. Luckily no surgery but I was in a wheelchair for 2 weeks. I was satisfied with the result, the hotel apologized and the lawyer settled it quickly. So I got everything I asked for."

November 3, 2017

"I needed help finding an attorney for an accident and was so lost... until I found Mr. Shapiro's company, RightCounsel. I realized that my case needed an attorney with specific experience since my case involved an accident during an international flight and other circumstances..."

read more

November 3, 2017

"I needed help finding an attorney for an accident and was so lost... until I found Mr. Shapiro's company, RightCounsel. I realized that my case needed an attorney with specific experience since my case involved an accident during an international flight and other circumstances. Mr. Shapiro's team was able to connect me with an AMAZING attorney who really understood and respected my family's circumstance, time and money. Although it wasn't a fun process...my attorney from Right Counsel was the best thing we could have done. Many THANKS."

November 3, 2017

"I can honestly say I could never be more happy I called RightCounsel. They have been so amazing"

November 10, 2017

"I don't usually take the time to write reviews, but this was the first time I got into a bad accident and I had no idea what I had to do. They treat you as a person, not as a dollar sign. They gave me a great support structure. There were times I had to ask a lot of questions..."

read more

November 8, 2017

"I don't usually take the time to write reviews, but this was the first time I got into a bad accident and I had no idea what I had to do. They treat you as a person, not as a dollar sign. They gave me a great support structure. There were times I had to ask a lot of questions, but the level of care and knowledge they have is amazing. I can't give them enough stars."

November 8, 2017